Finding Data
Accessing the Search Tool#
Each Datameer page has a search bar with a green magnifying glass to help you find Datameer assets.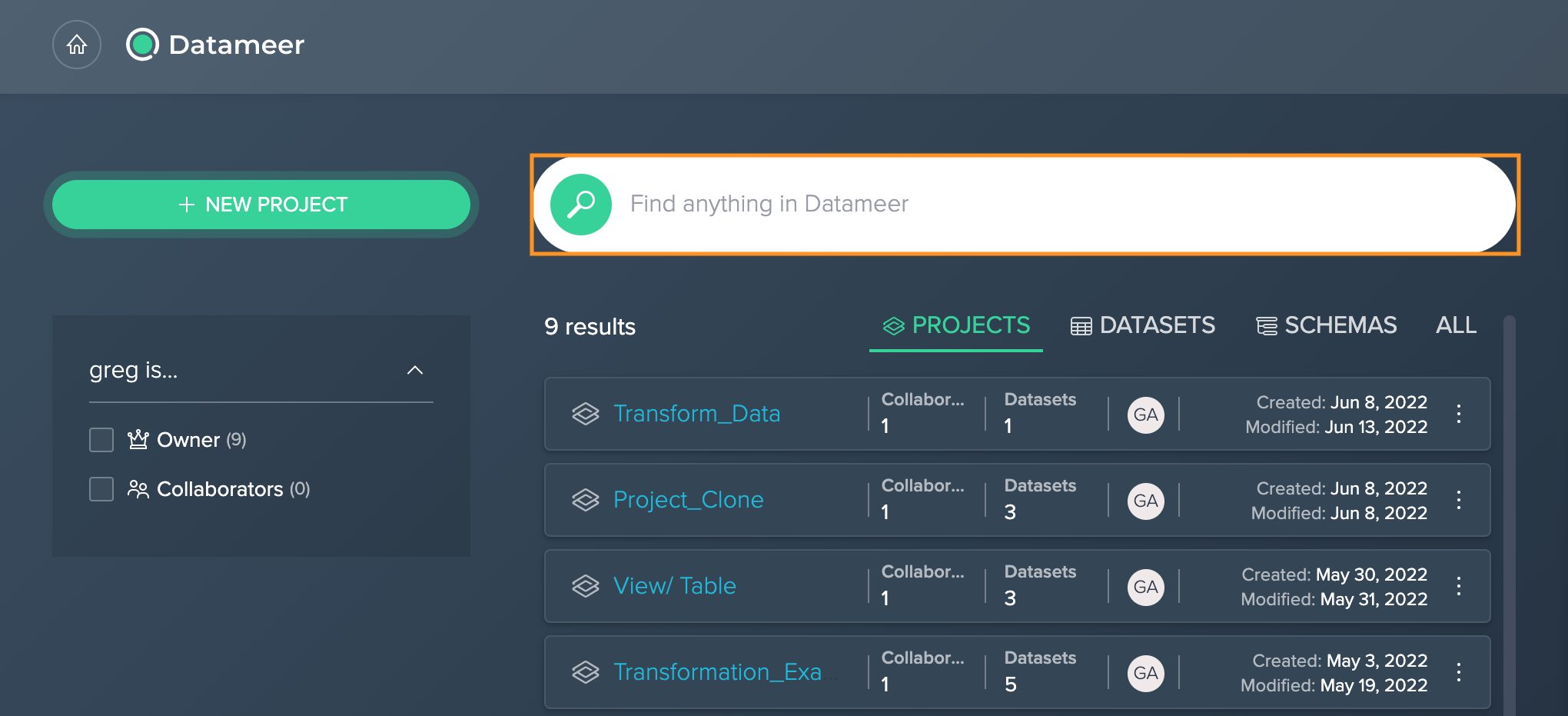 You can search for:
Projects
datasets (only datasources, no intermediate views)
schemas
all types (datasources, source locations, Projects)
Searching for Asset/ Dataset/ Node#
To search for an asset, type in your search term in the search bar and select one of the options. As you type your search term, Datameer will open a clickable list of results grouped by asset type. To keep this process fast, the list will only open after you have entered 3 characters or more.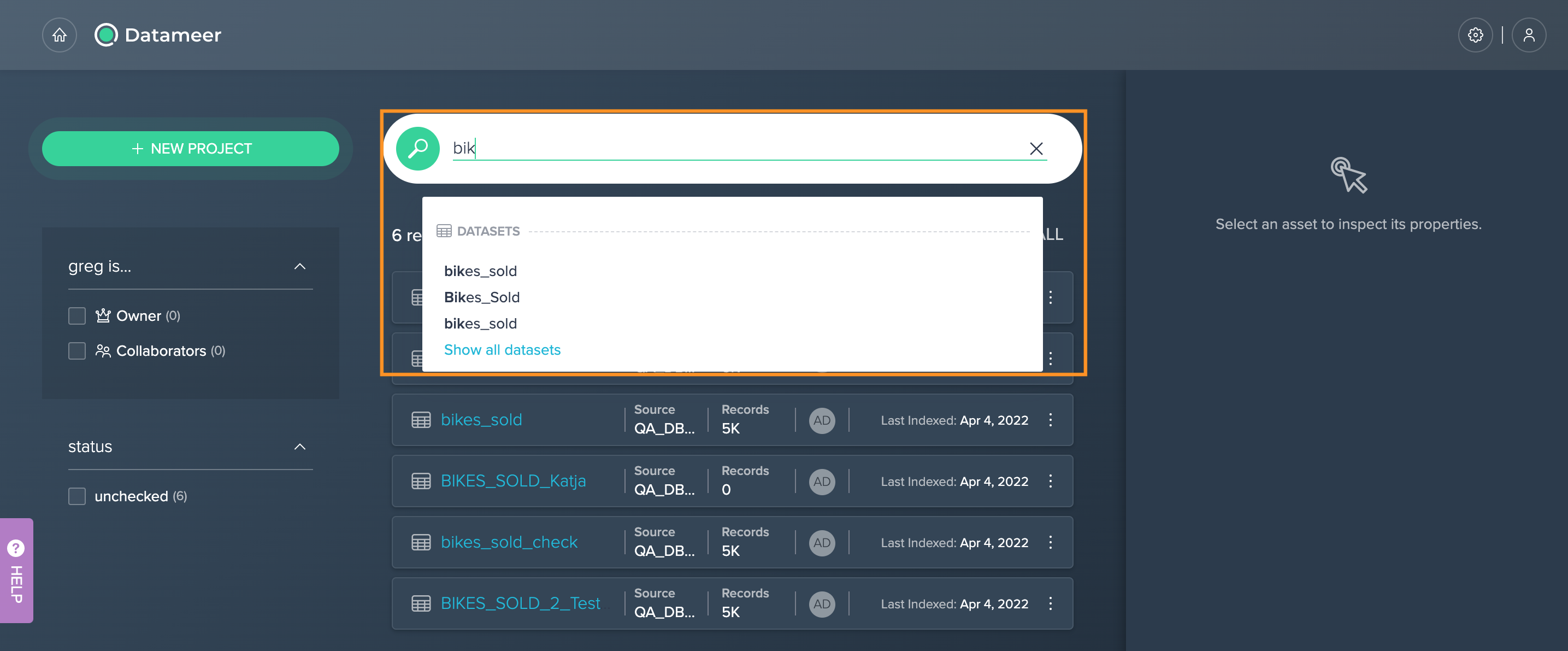 Click on the required asset name. Depending on the asset type, the details page opens, e.g. for asset type 'Data Set', the Data Set Details page opens.
Click on "Show more" to view the full list matching the search term. You can then select your required asset and open the details page.
Datameer displays results for up to 100 assets matching the criteria you entered, with the best matches at the top.
If you enter multiple terms in the find tool, Datameer will show you assets that match any of your terms. If you did not enter any criteria, the most recently edited assets will appear at the top.
Refining Your Search#
To find something more specific, you can enter additional criteria or use one or more of the filters on the left side of the screen. Each filter displays a number next to it showing how many results match that criteria. Simply check filters to refine your search or un-check them to bring in a larger number of results.
Finding Your Work#
This set of filters enables you to quickly find assets based on your own relationship, whether owner, follower, or collaborator. By marking the checkboxes, only the matching assets are listed in the search results.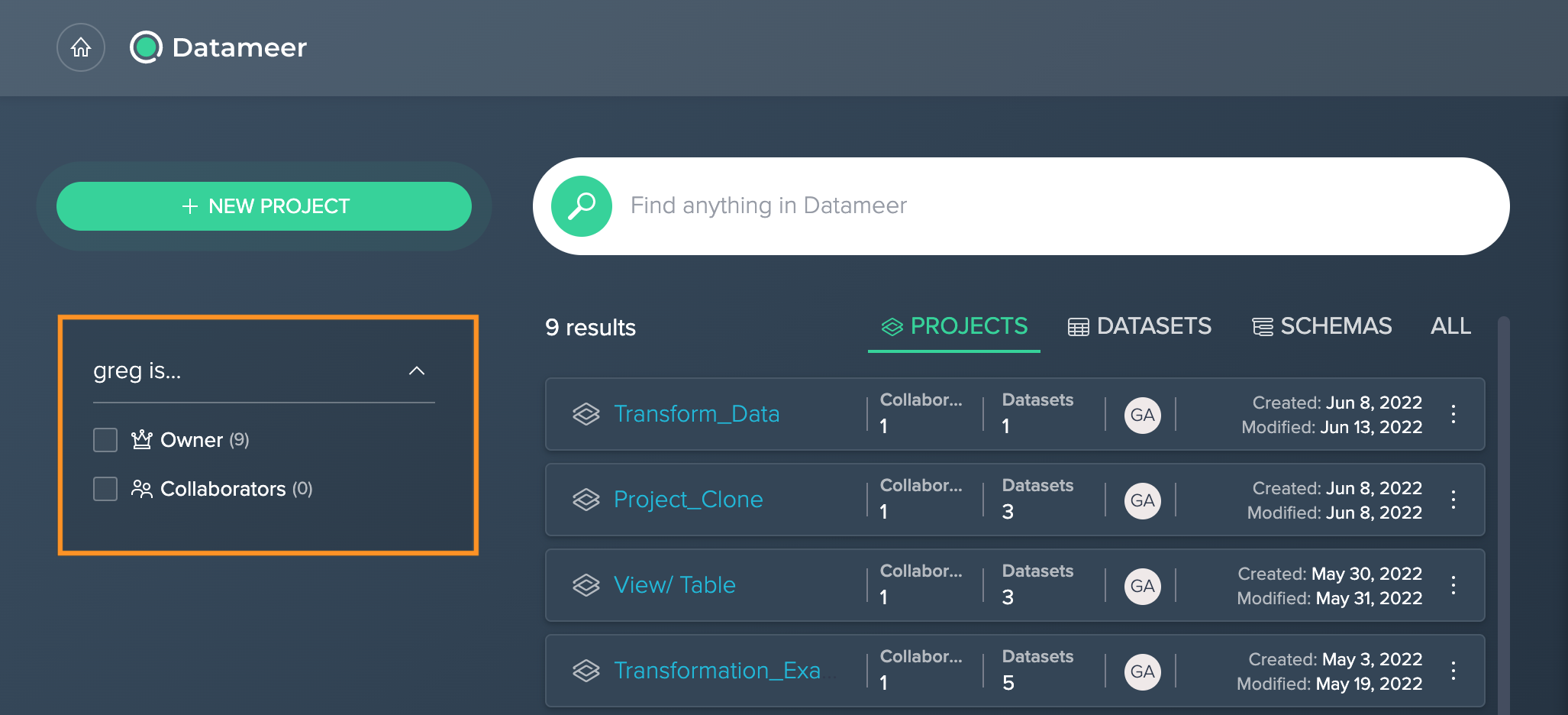 To delete the applied filter, click on the respective label oder uncheck the filter checkbox on the left.
Finding by Asset Type#
Find assets of one or more types by selecting the asset type on top of the search result list.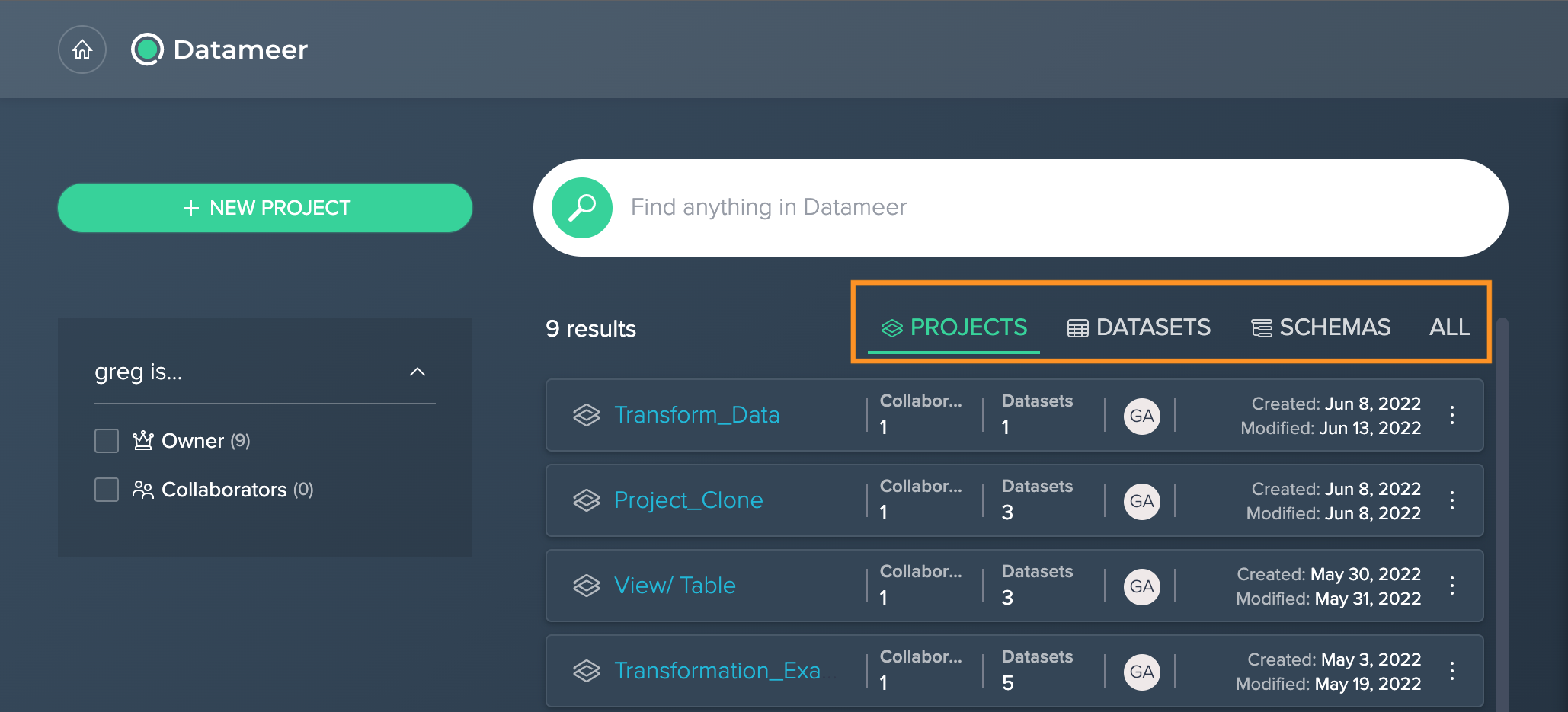 Finding by Custom Category#
Custom Categories can be added to the Home page by configuring asset properties in the Admin section. After adding a category, you can filter the search results also by marking the relevant checkbox.